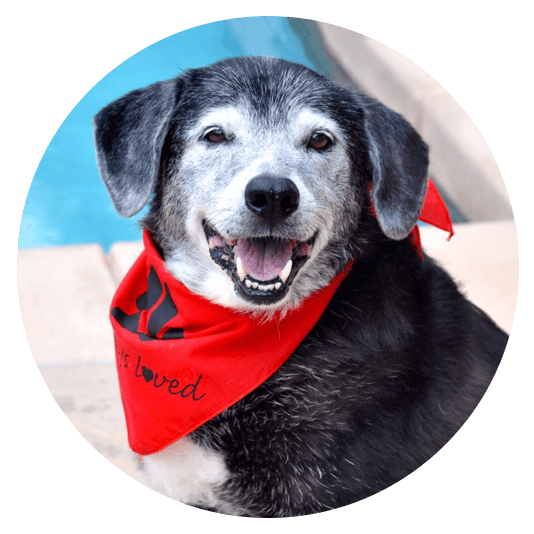 Always Loved
---

Ralphie became part of our family in October of 2000. He was a hyper little puppy and had been returned to the pound after being adopted three times.
We brought him home and figured out why. He ripped up all of Skipper's (our other dog) toys and ate everything in sight from every leaf on my rose plant to egg shells, tea bags and banana peels. He also ate half a Macy's receipt once.
What Ralphie did was turn our quiet lives upside down. Skipper was already part of our family, but she was a stately dog. The two of them were our version of The Lady and the Tramp. What Ralphie had going for him, though, was that he was the most loving little puppy any of us had ever met. He loved to cuddle and play and hang out with everyone. And he loved to give kisses.
Skipper calmed him and put him in his place and he learned a lot from her. But I think he taught her a lot too. More than anything, I think he was the puppy she could never have. She took care of him and loved him. She taught him how to climb stairs and protect himself at the dog park. He also relied on her to protect the house and usually hung back letting her go to the door when the doorbell rang and he would only approach if he knew who it was.
Ralphie filled our home with life
He was always looking for someone to play with. Both dogs played tug with each other.
Ralphie was sturdier and stronger than Skipper and he would drag her and the toy around the house. She would not let go, because letting go meant letting him win. When she was tired of playing, she would let out a low growl and Ralphie would let go of the toy. She made sure he knew who the boss was. Ralphie was not very brave and even over 50 pounds, in a thunder storm or on the 4th of July, he thought of himself as a lap dog. One second he would be on the floor and the next minute he would be on our lap.
Ralphie lived for food. He believed in trying anything at least once. The only trick he ever learned to do was to beg. He never took no for an answer and was an eternal optimist. Every time someone new came home, he somehow lead them to his treat jar and if they ever give him one of his treats, he would stick to their side, constantly nudging and sometimes even barking to get another one. He rewarded them with lots of love and was their friend for life. He often raced Marissa to the refrigerator hoping to get to the goodies inside before she did. He never got anything, but it didn't stop him from trying.
---
Ralphie did not have a vicious bone in his body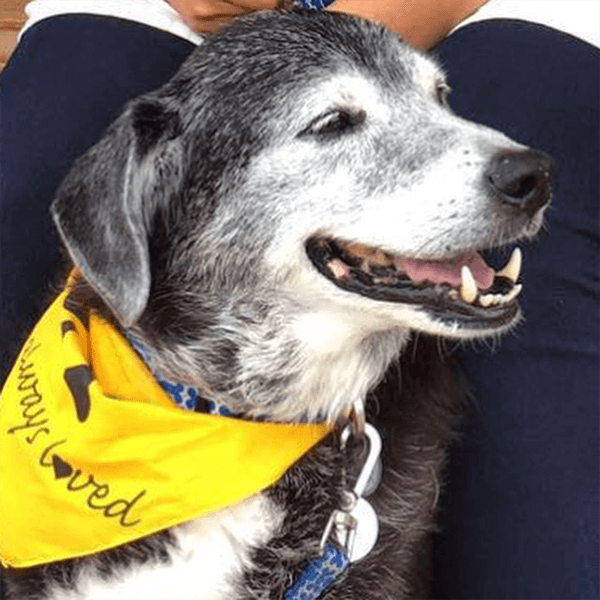 He was friendly and would not harm a fly. In fact he would hide from them if they ever buzzed around him. I have never met a person or animal that Ralphie did not like.
Ralphie was an explorer. He loved to see what was beyond his boundaries. He managed to escape from every fenced in yard when no one was looking and we were very lucky that we found him again and again, especially when most times we realized he was missing much after he left. We had almost the entire neighborhood looking for him once and found him heading towards home none the worse for wear. I have always wondered what he did when he went exploring. And I was happy he always came back.
Ralphie was my baby. He was my dog and was constantly by my side. I loved him and when I realized I could not keep him with me forever, I decided to write his stories … stories that would keep him alive and I could share him with the world.
Ralphie made his trip across the rainbow bridge on October 2, 2016 after a strong and courageous battle with Splenic Hemangiosarcoma. He never stopped smiling.
---